From Dongguan, Guangdong Province, to create "China's first European fashion casual wear", Y.CMD, signed on November 21st, 2011, Taiwan's popular pop star Lin Biaojia held the 2012 Spring Summer New Product Launch Conference. The conference was full of youthful vigor. It showed the distinguished design concept and exquisite craftsmanship of Y.CMD to the guests present. It was highly praised by the participants and these achievements on stage T were of the same interest ( Y.CMD) meticulously crafted excellent industry chain is inseparable.
The so-called industrial chain is a logistics network composed of suppliers, manufacturers, warehouses, distribution centers, and channel distributors. The same company may constitute different constituent nodes of this network, but more often different companies constitute different nodes in the network. For Y.CMD, its industrial chain covers basic contents such as new product plans, raw material procurement, style design, production, finishing, trade, logistics, and returns.
In recent years, with the increase in the degree of concentration of China's garment industry, high-quality industrial resources will continue to be concentrated in leading enterprises. At the same time, around these advantageous companies, various industrial chain partners will be continuously assembled. In the process of cooperation between the upstream and downstream of the industry chain, Y.CMD formed a strong market competitiveness through the cooperation of the network, resulting in Y.CMD being led by brand enterprises. In the "apparel ecological community", the city stands proud with its face.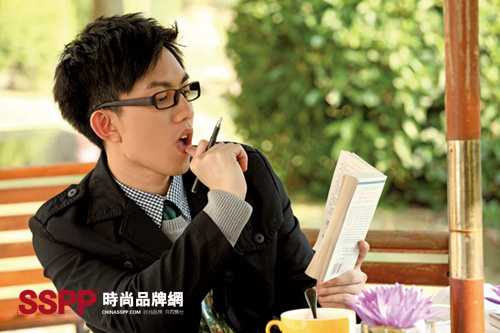 Excellent Industrial Chain Y.CMD
Excellent apparel companies must have strong industrial chain management capabilities. ZARA, an internationally renowned fast fashion brand, completed the entire process of purchasing fabrics and making finished goods in 7 days. Its industrial chain management capability is well known in the industry. Yingcaimeidi (Y.CMD) aims to create the "China's first European fashion casual wear" brand. In addition to fully absorbing the fashion elements of Europe and America in the design style and concept of products, it is also actively absorbing European and American culture in the management of the industrial chain. The advanced industrial chain management methods provide full support and strong protection for franchisees.
In the era of "branding", it is necessary to pay attention to what products are produced, but also to what kind of materials and how to produce products; not only to pay attention to the improvement of labor productivity, but also to pay attention to harmonious production relations; not only concerned with the quality and performance of the product itself, We must also pay attention to the social value of products in the consumption process and guide healthy and sustainable lifestyles. Y.CMD chose to take the construction of the industrial chain as a breakthrough point to improve product quality. The fundamental reason is to analyze and grasp the market consumers. Today, "branding" is not only a business path that apparel companies aspire to and practice, but also consumers will pay attention to the fabrics and production methods used by the apparel when purchasing, and even more and more companies will have Social public morality has also become an incentive for consumers to purchase. Therefore, Y.CMD starts from itself and insists on creating a harmonious, scientific, and environmentally friendly product industrial chain from the very beginning of brand creation.
In terms of production, Guangdong Dongguan Jiahui Garment Co., Ltd., which is owned by Y.CMD, is a European-style casual brand under its umbrella. It can achieve an annual supply of more than 30 million pieces. In terms of design, Yingcaimeidi (Y .CMD) Implementing a strategy of "International Designer-led + Regional Buyers Solid" combination strategy, gradually forming a unique brand style, aiming to deliver a unique, self-proclaimed, self-proclaimed life attitude and lifestyle attitude "Fashion, "Enthusiasm and Vitality" shows the unique personality and emotional appeal of the urban people. In sales promotion, Y.CMD's new fashion release shows in spring and autumn each year and the newest fashion pictures are the most professional advertisements in the industry. Companies, fashion photographers, stylists and models collaborate. Among them, the spring and summer fashion and autumn/winter fashion shows in the two seasons are particularly important. It can determine the market sales of the company in the next six months. On the fashion show, there are many clothing dealers from all over the country. Their order quantity, feedback on new fashion evaluations, etc. are important commercial information for fashion company owners.
In the future development of the brand, Y.CMD will continue to adhere to the road of "building an excellent industrial chain" to ensure that every production link of the product will deliver a high-quality and comfortable wearing experience for the fashionable family.
Yingcaimeidi (Y.CMD) 2012 Spring and Summer Online Merchant Joining:
Http://
Yingcaimei to join the hotline
Metal Book Binder Rings,Book Binder Rings,Colored Binder Ring
Yaobo Metal Factory , http://www.dgbuckles.com