On November 19, Miss Tang Jie accompanied Dr. Li Yilong for attending a press conference for the solo concert of the Ma Yiming Vienna Golden Hall held at the Junli Hotel in Beijing. The scene was warm and numerous media were present. It is reported that this event will be to further promote the cultural promotion and development between China and Austria. At the same time, it is also a major event for Chinese artists to conduct arts exchange activities abroad. It is a great honor for Caterpillar (China) Group Corporation to be invited to make a costume show for senior singer Ma Yiming. With this cooperation, all employees in the Caterpillar Group feel passionate about it. This great news undoubtedly boiled everyone's feelings. The Ma Yiming's singing feature is located in the "popular folk song," the performance is "Chinese elements, international expression," combined with the Chinese elements of Caterie Tang Jie, will be able to collide with a brilliant spark. With this event, the brand of Cately Li Tang Jie will surely sing in the international popularity and come out of China. In order to show the wide embroidery skills before the world, we will embroider a new chapter and let us wait and see!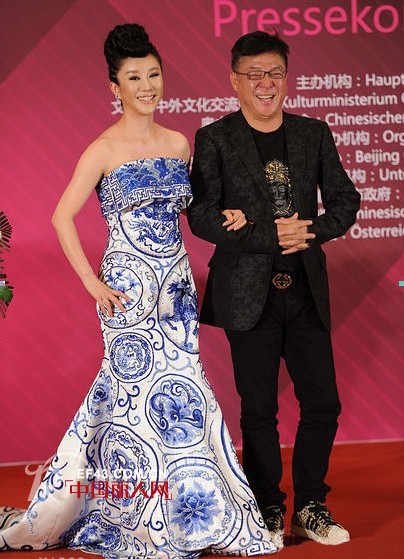 Want to know more about the Cathay Group apparel message? Stay tuned for official microblogging updates such as Carter Li, Tang Jie (@ Tang Jie), Cahiers Lun (@ Cahix Lun), Buy Huan Time for your fresh and hot news!
Cathay Company Profile
Cathay (China) Group Co., Ltd. under the French Cathay Group Co., Ltd., founded in 1999, is a design, production and sales as one of the specialized fashion brand companies. The three core brands of the Caterpillar Group (China) - "Caterie", "Tang Jie" and "Caxisun", after a drastic innovation and adjustment, the brand's cultural concept, design style and terminal The overall image, there will be a leapfrog change. It not only combines the traditional cultural features of 5,000 years of the Chinese nation, but also permeates the urban upstart style with exquisite European style and simple atmosphere.
With a diversified development strategy, Cathay Group focuses on the long-term development of its brand and constantly enriches its product range and innovative style so that the brand has maintained its sound and healthy development. Today, a number of cities in southern China have formed a basic, solid and systematic marketing channels, and brand 5I system as the core, and gradually establish a sound mode of operation system. Currently in all parts of the country have more than 300 brand stores, outlets, franchise stores, distributors are distributed in the major high-quality department stores inside. At the same time, we have also gradually formed a unique core competitiveness of the management and marketing system model.
Cathay (China) Group Co., Ltd.'s e-commerce business: Guangzhou buyers Huanghua Network Technology Co., Ltd. is a major investment by Cathay (China) Group Co., Ltd., the same time, by the French Cathay Group Co., Group Co., Ltd., France Tianhui Ming Code Group Co., Ltd., Guangzhou Tianhui Ming Code Clothing Co., Ltd., Guangzhou buyers Huan Network Technology Co., Ltd. and a number of other companies jointly invest in the establishment of the network of e-commerce operators brand enterprises, and the huge investment The establishment of operating "buyer Huan" shopping network, "buyer Huan" distribution network platform, establish a good brand in the field of e-commerce. Not only in China Beauty Network , the Chinese apparel network, the Chinese brand apparel network, the Chinese fashion brand network, the Chinese women's network, brand display, but also in Taobao, Lynx, Jingdong and other sites with online brand monopoly products.
Integrity, innovation, service, win-win! Caterpillar (China) Group Co., Ltd. has always uphold the spirit of enterprise culture. In the company's staff continue to forge ahead, it is bound to a whole new look, and market harmony and win-win situation.
Trouser Pants For Ladies,Palazzo Pants For Women,White Trousers Women,Wide Leg Trousers Women
SHAOXING NEWIDEA GARMENT CO.,LTD , https://www.shouyaoapparel.com